ABOUT US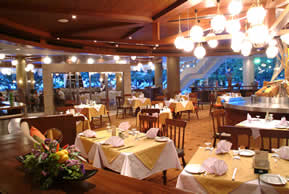 q q

"One cannot think well, love well, sleep well, if one has not dined well." ― Virginia Woolf, A Room of One's Own

Customer Service, First-Class Taste, Ambience, Reasonable price and the location makes the restaurant success.

Our main motive is to satisfy our customers with good quality and tasty food. We serve with commitment to give our customers the best dining experience. We have been accommodating the changes of time by increasing the standards to cater the ever growing necessities of today's taste hunters. We do not use any artificial flavors. The masala's are freshly grounded and we try to preserve and enhance the flavor of the spices and hence providing good quality and hygienic food to our customers.

Other than restaurants we also have 'Off License' established in 2010 where you can get all Indian grocery items needed for cooking. Its located in Albufeira Old Town, nearby our Jaipur restaurant.

We are authorized distributor of Cobra beer to South Portugal.