Indian Delicacies Menus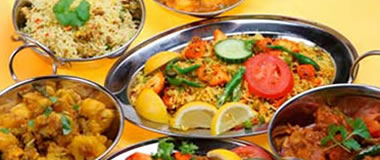 Indian Delicacies
Given the range of diversity in soil type, climate and occupations, these cuisines vary significantly from each other and use locally available spices, herbs, vegetables and fruits. The dishes are then served according to taste in either mild, medium or hot.

Mushroom Makhani
Mushroom Matar Makhani Recipe is a creamy gravy or sauce which could be eaten with naan, roti or rice. We usually make a lot of makhani recipes with paneer, chicken etc. So this time made the same gravy with mushrooms and peas (matar).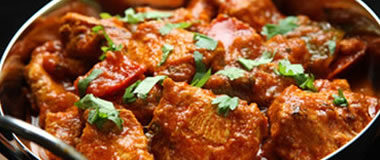 Chicken Curry
Chicken curry is a common delicacy in South Asia, Southeast Asia, as well as in the Caribbean (where it is usually referred to as "curry chicken"). A typical South Asian curry consists of chicken stewed in an onion and tomato-based sauce, flavored with ginger, garlic, chili peppers and a variety of spices, often including turmeric, cumin, coriander, cinnamon, cardamom and so on

Crab Curry
This Indian crab curry has blend of good spice and coconut. All this makes this curry special and mouth watering. Once you have this I bet you will make it always. The crab curry taste will linger on your taste-buds always.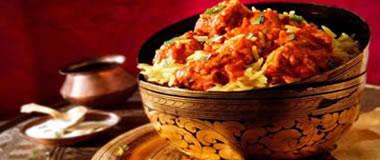 Murgh Makhani
Here's the recipe of one of it's most prized dishes. Boneless chunks of chicken lathered with a rich, buttery gravy of cream,tomatoes and spices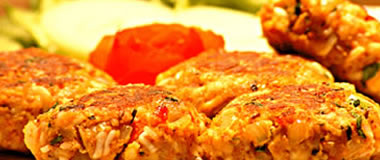 Garlic Chicken
Sprinkle chicken breasts with garlic powder, onion powder and seasoning salt - then sautee and enjoy. Couldn't be easier! Great recipe for quick and easy meal, even for the pickiest eater!

Since 2004 ... More than 100 varities
These restaurants are operating by Mr. Alex and Mrs.Mary Alex offers first-class cuisine and service in an intimate